Meet Vice Chancellor E. Edward Klotzbier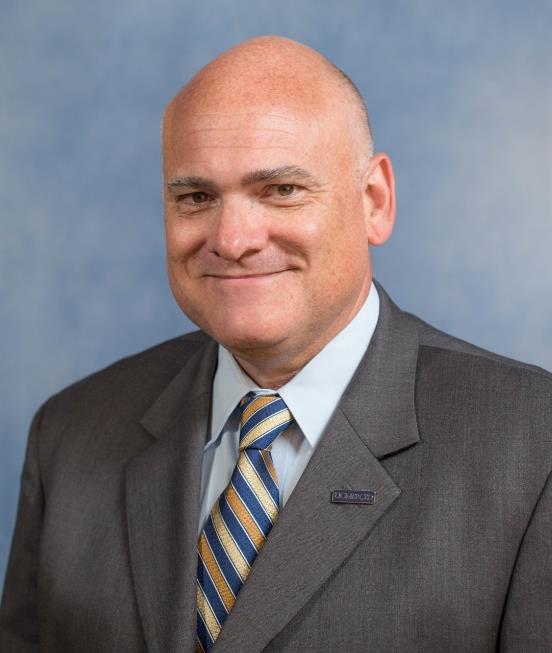 Ed Klotzbier joined the University of California, Merced in 2016 as Associate Chancellor and Chief of Staff and in 2018 was named Vice Chancellor and Chief External Relations Officer. He works directly with the chancellor, provost, vice chancellors, deans and others in the university community to coordinate a collaborative, integrated approach to advance the priorities and goals of UC Merced, the fastest growing public research university in the nation and the newest and most innovative campus of the world-renowned University of California System.
As UC Merced continues to undergo a period of unprecedented growth, his duties include responding to emerging challenges and opportunities and providing strategic advice on key university initiatives, including an internationally acclaimed $1.3B campus expansion – the Merced 2020 Project.
In this role, Ed leads UC Merced's advocacy and awareness efforts, strategic philanthropic and revenue generating initiatives, and forges new and stronger external partnerships. Engaged in all aspects of UC Merced's external relations programs, Ed oversees Alumni Relations, Public Relations, Marketing, Special Events, Philanthropic & Strategic Partnerships, and Government & Community Relations, and serves as President of the UC Merced Foundation.
Prior to joining UC Merced, Ed held several positions at the College Board, a nonprofit membership organization that expands access to higher education, including as Regional Vice President for New England and Vice President for Higher Education
Academic Relations. In his several roles, Ed was responsible for the College Board's educational programs and services across K-12 and higher education in the six New England states, and outreach and engagement efforts with presidents, provosts, deans and faculty at member institutions throughout the country.
Before joining the College Board, he served as Vice President for Student Affairs at Northeastern University, his alma mater, where he spent considerable time on the transformation of Northeastern from a regional commuter school to a modern and diverse residential campus community. He focused on strategies around student retention and success and made significant contributions to Northeastern's move to a highly selective global institution.
Prior to his experience in higher education, Ed worked in corporate affairs for Mellon Financial Corporation and with the Boston law firm, Palmer & Dodge LLP. Active in civic affairs and professional associations, he has served on the boards of several not-for-profit organizations and business groups and was a recipient of the Boston Business Journal "40 under 40" award, an annual listing of Boston's "best and brightest young business leaders" under the age of forty.
A New Jersey native, he pursued undergraduate studies at Creighton University in Omaha, Nebraska. After relocating to Boston, he graduated magna cum laude from Northeastern and received a law degree from New England School of Law, completing both degrees while employed full-time.
---